Apr. 25, 2017 04:17PM EST
If you're a media company either trying to emerge or survive in the current content-saturated and attention-limited landscape, you might want to be a little more like Tide. The laundry detergent.

As far as marketing goes, it's historically been really hard for laundry detergent brands to convert customers, and Tide has been killing the game for decades. In fact, there's a 38 percent chance the clothes you are wearing right now were washed with Tide. And while history was on Tide's side (the whole invention of the washing machine really gave them a good boost), there's still a lot to be said about Tide today. It's dominated a quarter of the market since 2013.
It's an extreme case of brand loyalty. And it's also what media companies should be striving for, too.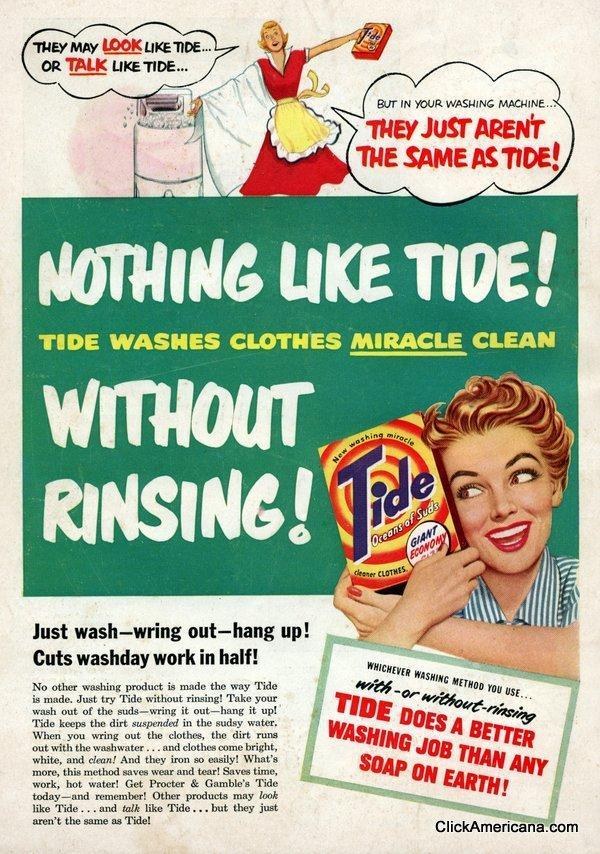 From Click Americana.
Branding has made quite a lot of evolutionary growth over the past few years. What was once delivered through newspapers and television is, of course, now distributed through social. That means it's an even playing field, where everyone has a shot at the top spot. (Still, Tide has over 4 million Facebook fans.)
So now that any passion, hobby, or ambitious content creator can go viral at any moment, it's important to nurture what happens after that viral hit. Media companies should treat their followers as customers, and value them as such. Because it's that Tide-like loyalty that carries through every platform shift and algorithm change.
Repeat Viral Reach
There are so many tombstones in the viral moments graveyard. You remember "Damn, Daniel!", but not where you first saw it. You also can't remember which live stream you watched April the Giraffe finally give birth on. If you're reading this several months after publish, none of this will even make any sense.
It's kind of crazy to think that now it's relatively easy to have a viral moment, but it's keeping your name around that's the hard part.
Viral moments are essential because they open the door to more loyal readers. An excellent example of both the perfect viral moment paired with long-lasting audience building is PAPERMag.com (powered by RebelMouse). Even though it was awhile ago, you probably still remember when they broke the internet with their Kim Kardashian cover.
It was a viral moment that brought huge new eyes to their brand, and they've since done more highly successful #BreaktheInternet campaigns. PAPERMag.com also has an even bigger reputation for their covers, even within their digital audience. Covers featuring Miley Cyrus, Blac Chyna, and Kylie Jenner have also brought the publisher repeat viral reach.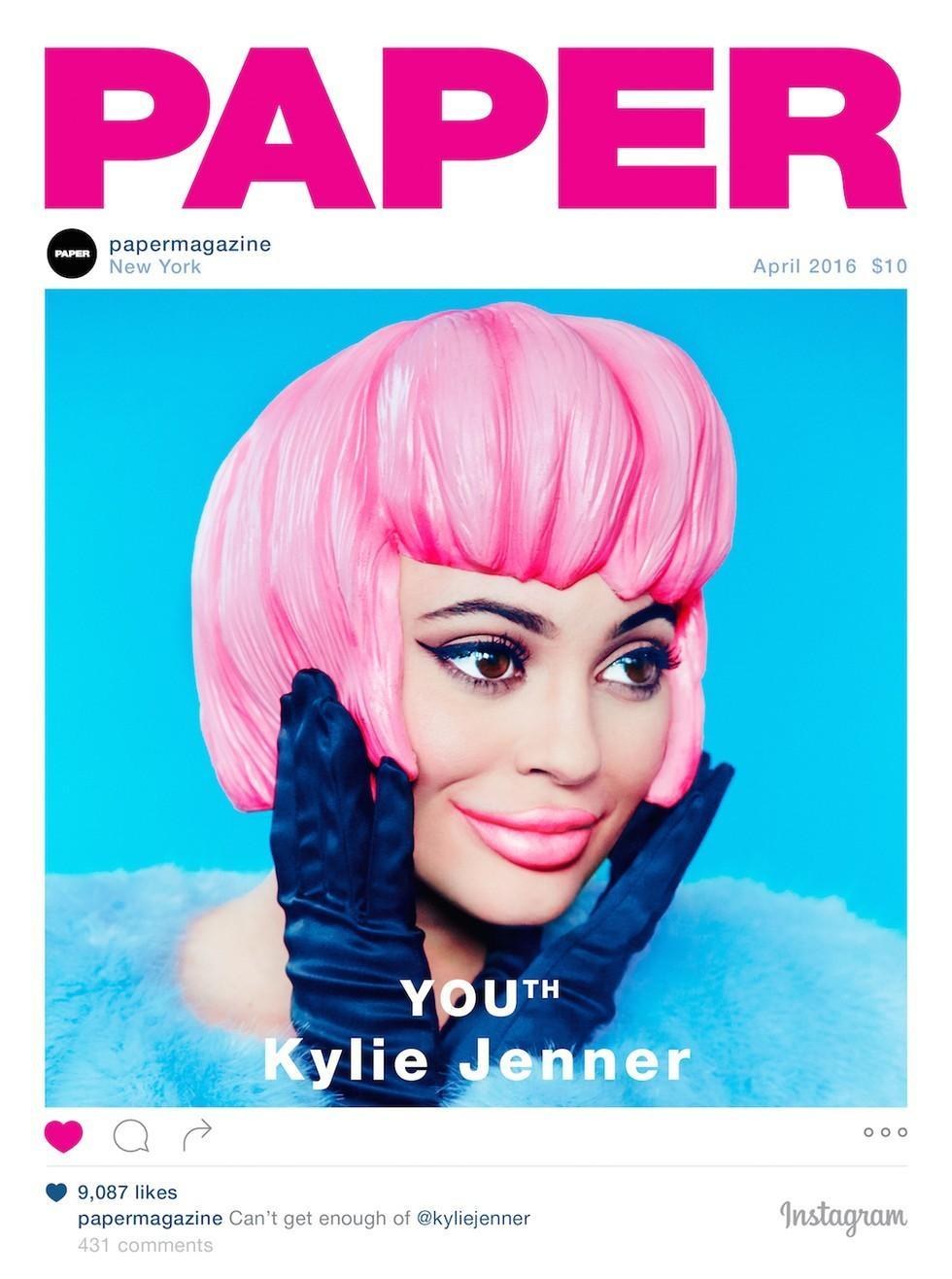 PAPERMag rules repeat viral reach.
Think of that repeat-viral-reach life — publishers like The Dodo, The Washington Post, and BuzzFeed see it all the time. They've got Tide-like loyalty and aren't even selling anything tangible. It's tough to grasp how to build a loyal audience this way because most viral moments aren't forced and happen organically. But you have to make sure your content is set up for viral success.
The Strategy
The recipe for loyal audience building is complicated, but it can be broken down into three very important ingredients:
Content: No surprise here — you're going to need content to achieve that viral reach and keep people coming back. 62% of millennials believe online content builds loyalty for a brand.
If you're a brand and think content marketing isn't for you, you're behind. If you're a media company and aren't thinking of yourself as a brand, you're losing too. Everyone needs content, and that content needs to keep your readers (or buyers) returning for more. We've got some pretty strong feelings about what drives shareable content.
ProTip: Content doesn't mean just your own stuff. Practice the law of reciprocity and share content from others every day. The algorithm gods will thank you for that, too.
Experience: This is the most important ingredient. Your content has to be able to travel across platforms seamlessly. That means when you have a piece of content with the potential to go viral, not only has it got to traverse all relevant social channels quickly, but it also has to do it via mediums like Google AMP + Apple News. It has to be visible.
Not just visible, but easy, too. This means no intrusive ads, slow load times, or irritating imagery and messaging — even if these things are threaded into what is otherwise great content, it's disastrous.
Think of each publishing platform as a gateway to awareness for return traffic to your site. Each time a viral moment surfaces, that content will bring new awareness to your brand. It's at that point when your new followers have a chance to learn more about who you are. If they've made it to your site, then they should be met with the same ease as the social experience. Your content should be binge-worthy. This journey from a viral moment to site visit is essential and has to be repeated to add layers to your following.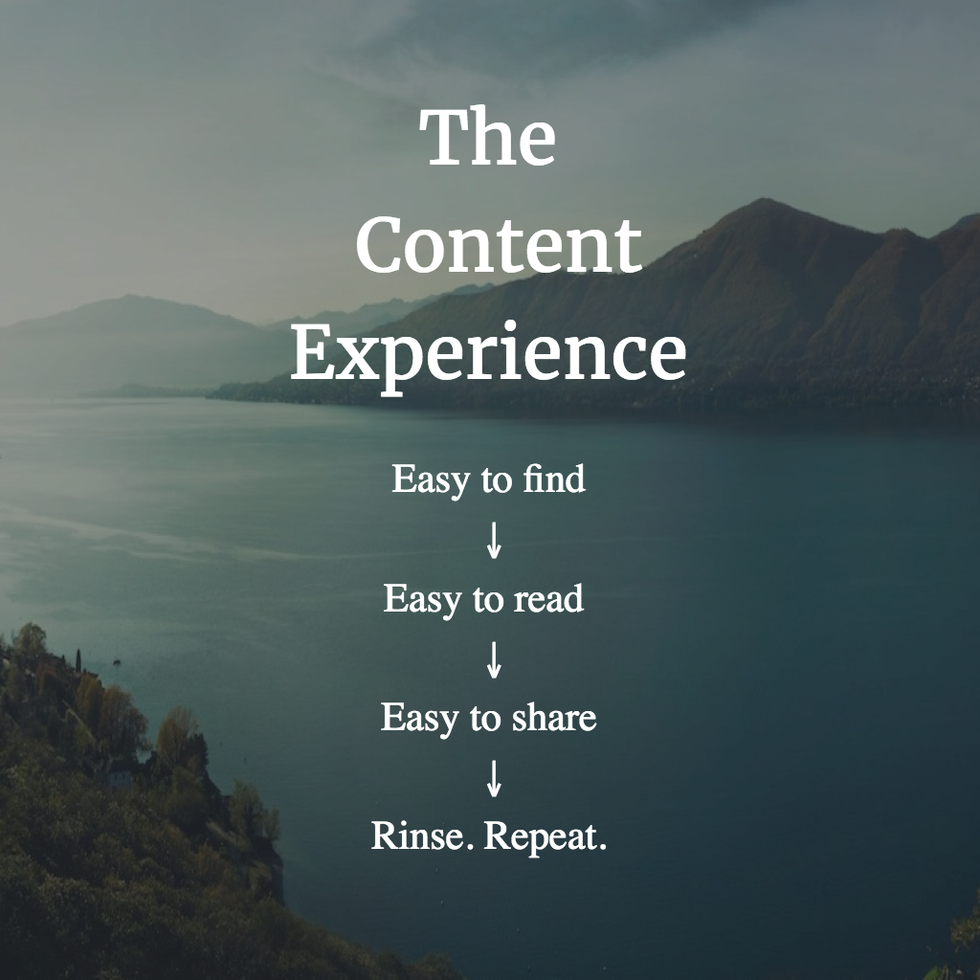 Reputation: This part should come more naturally. If you've mastered both content + delivering that content through a quality experience, then you've established storytelling, relatability, and consistency.
A Pew Research Center report from February found that 56% of readers are able to recall the source of content they've found online. And the more links people click, the more likely they are to remember the source. Which means they're more likely to visit again.
It's a competitive landscape to build a reputation, and it starts with that one viral moment. That's your chance to make a connection, and to build on that moment is similar to climbing a steep hill. The viral moment should be a good experience that piques a user's interest, so they eventually know you by name, and know exactly what to look out for when you pop up in their feeds. That's when you've reached loyalty with your audience.
It's not an easy hill to climb, but the big payoff justifies the long game. Just look at Tide.